ABA Care, When You Need It Most
We know how hectic your schedule is. The last thing you want to worry about is finding childcare solutions for those flex hours after school, or on the weekends when you have errands, activities or appointments to take care of. 
Here at Blossoming Behavior, we want to support you, and your children through the complexity of your daily schedules with a reliable and quality ABA Therapy offering that allows you the freedom and flexibility to choose a custom solution for your family. Whether that means group therapy for social skills or one to one ABA to work on specific goals, insurance or private pay,  afternoons or evenings — we've got you covered.
Our out-of-school program was designed to support your children's learning and development when you need it most. No more stressing about scheduling conflicts. No more panicked moments of 'who can I call?' We're here for you.
Learn more about your options, fill out an application.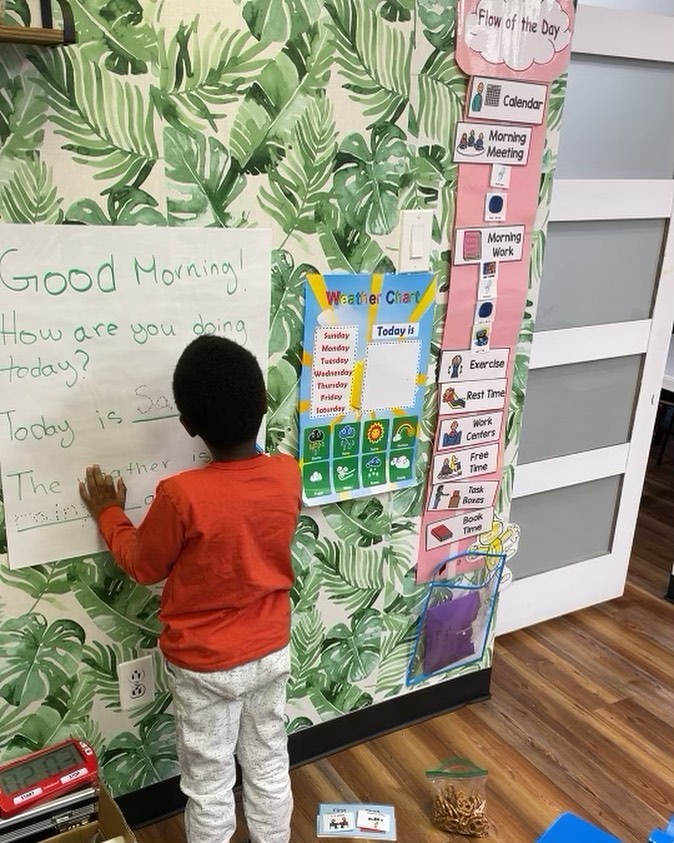 How it works
Fill out the application and we will conduct a 1:1 call to determine the best plan for your child. Based on your insurance coverage we can look at placement into our individual, or group program. In the event your insurance does not cover our program, we can work with you on determining the optimal format and payment structure to ensure the needs of your child are met.  
Hours
Monday – Friday: 9am-7pm 
Weekends: 9am-5pm