Specialized courses dedicated to enhancing social skills development
Social skills are one of the core deficits of autism spectrum disorders. While 1:1 therapy is certainly effective and warranted, group therapy provides a healthy balance of play and teaching which allows the child to learn new skills, and also how to utilize those skills in an environment with partners and other children.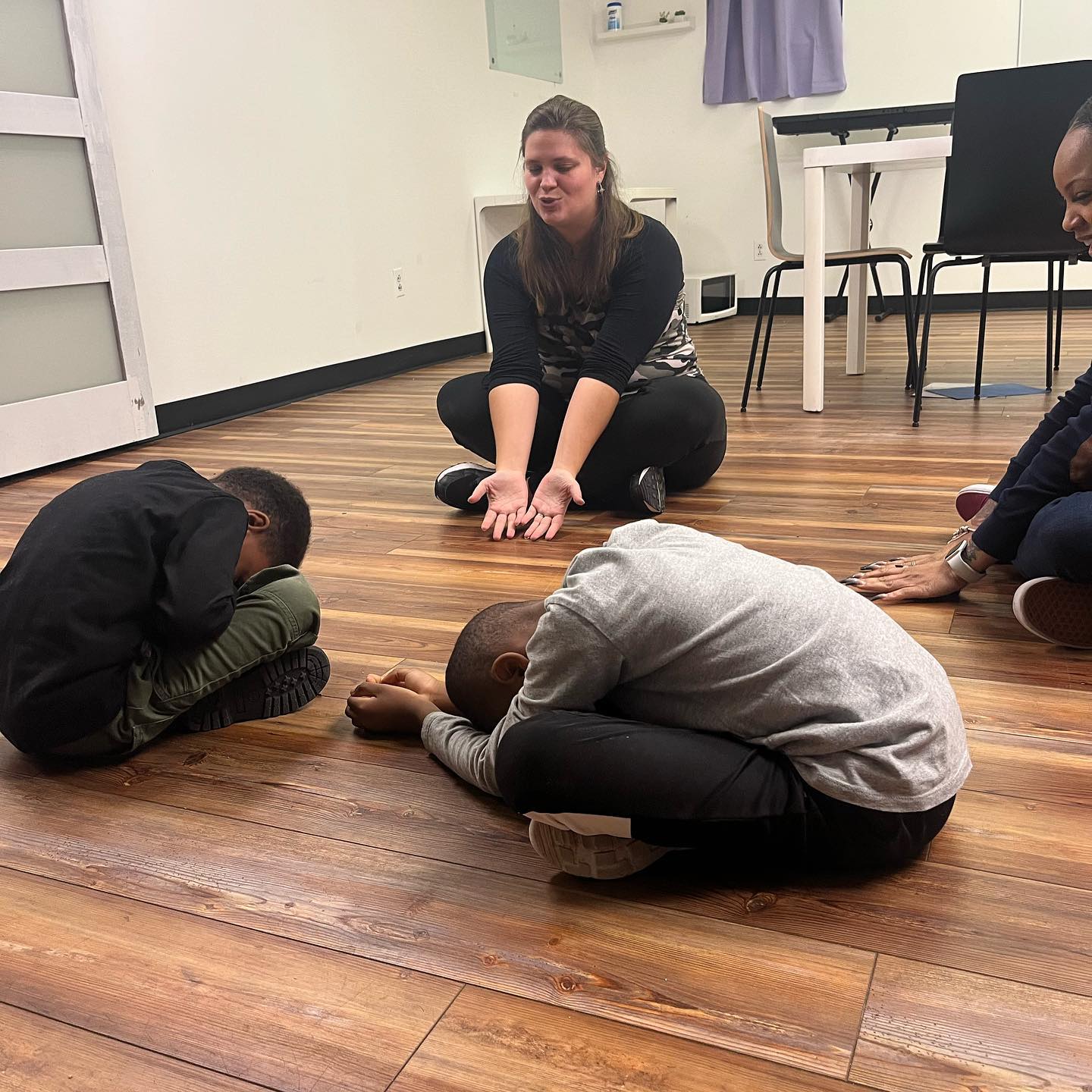 Gentle Moving Mondays 🧘
Mondays 3pm-7pm
Taught by Ms. Deanna and Ms. Daria.
Skills targeted will be fine and gross motor skills, sensory exploration, and movement play.
Classes are for toddlers through 10 years old.
Local Explorer Wednesdays 🔎
Wednesdays 4pm-6pm
Taught by Ms. Liz & Ms. Janeathea
All Abilities & Ages Welcome
DBT Skills Fridays ⚪
Fridays 4pm-6pm
Taught by Ms. Danielle
All abilities & ages welcome
Open Play Weekends 🎈
Saturdays & Sundays 9am-5pm
$50 per 3 hour session
Share in a loving, caring, relaxed atmosphere

Collaborate in learn & play with new friends

Explore new interests & abilities
All Abilities & Ages Welcome
Music Tuesdays 🎵
Tuesdays 4pm-6pm
Taught by Ms. Toni
Help your child project their voice, help with articulation, and teach functional communication skills.
*Private Lessons $90/hour. 1:1 aide for additional fee. Class Package Memberships available.
All Abilities Welcome
Art Studio Thursdays 🎨
Thursdays 4pm-6pm
Taught by Mr. Elie
All Abilities & Ages Welcome
Dance Class Saturdays💃
Saturdays
1:15-2pm Ballet
2:15-3pm Hip-Hop
3:15-4pm Modern Dance
$50 per class
Taught by Ms. Brittany and Ms. Alexis from Infinite Movement
All Abilities & Ages Welcome
*Optional 1:1 aide for added cost
Sign Up Today
Classes are $50 each and can be paid through private pay, insurance (if class and client are covered) and self-direction.
Register